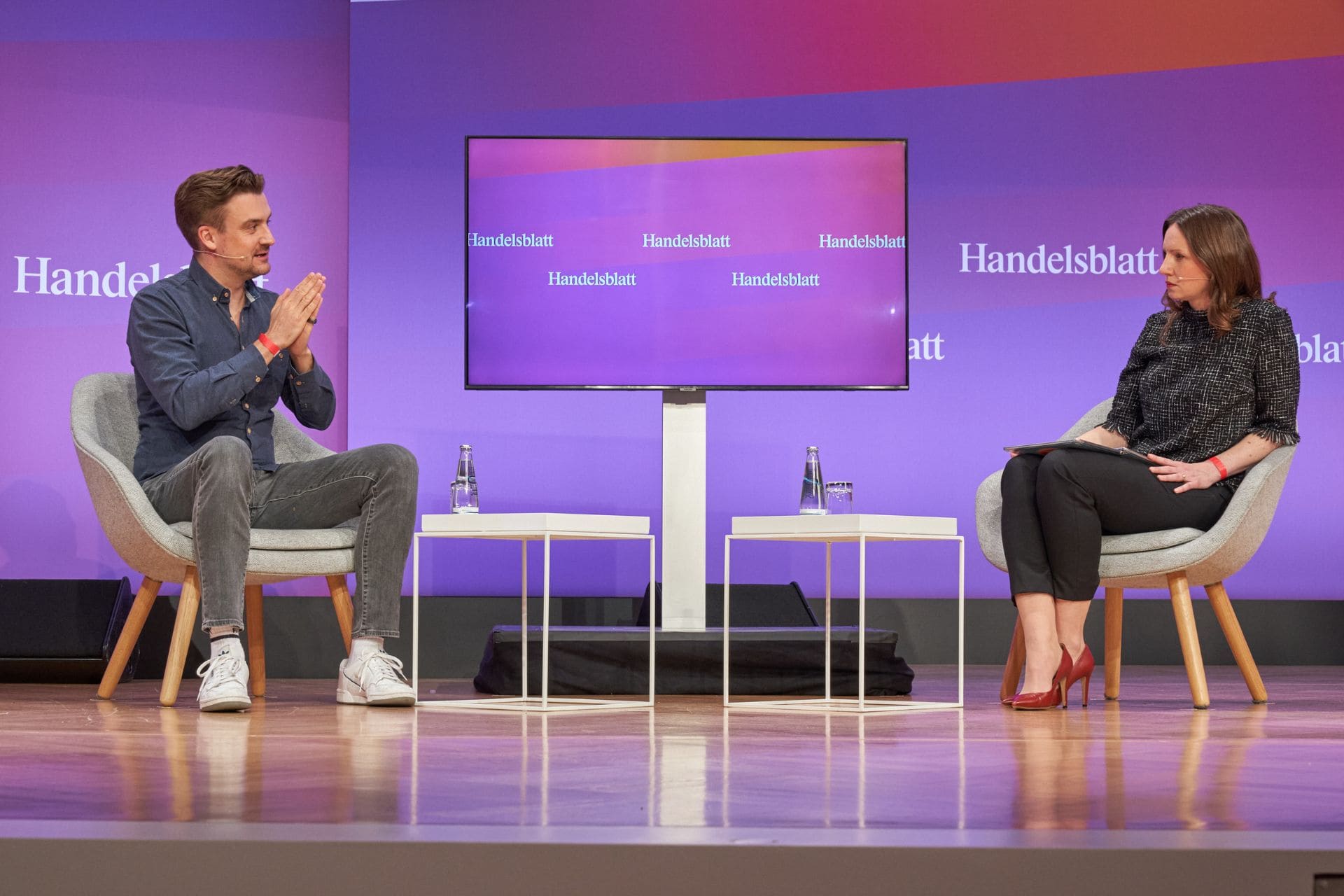 Enpal almost quadrupled its sales from EUR 110 million in 2021 to EUR 415 million in 2022
With an operating EBITDA* of EUR 23 million, Enpal is profitable in 2022
Enpal was able to increase the number of new customers in 2022 to around 18,000
In addition to the solar power system, more than 95 percent of customers also opted for battery storage and two thirds for an electric car-charging station
Enpal introduced the charging station for electric cars in 2022 and further developed its intelligent energy manager
Berlin, July 19, 2023 – Enpal, Germany's pioneer in the energy transition and market leader for rooftop PV systems (Statista 2023), today announced its audited financial information and business developments for the 2022 financial year.
In 2022, the energy company posted record sales of EUR 415 million in the operating subgroup. Enpal thus achieved growth of 277 percent compared to the previous year. This is almost a quadrupling of sales, after sales had already doubled to EUR 110 million in 2021. Enpal's operating EBITDA* is EUR 23 million which comes as a significant improvement from the previous year through the realization of economies of scale on the cost side.
Jochen Cassel, CFO at Enpal: "The investments in our product portfolio and our growth have paid off. We have almost quadrupled our sales and at the same time significantly increased our profitability. We have thus exceeded our strategic and financial targets. This proves that we have hit a nerve for our customers with our one-stop-solution for renewable energy."
With regard to the Enpal Group, which includes the operating subgroup and the customer receivables bundled in financing companies, Enpal was able to generate sales of EUR 433 million and close the financial year with a positive result in terms of both EBITDA and profit after taxes.
Enpal installed around 18,000 new systems in 2022. 95 percent of the customers rely on an overall solution that includes a battery storage system in addition to the solar power system and the intelligent energy manager. Two thirds of customers decided to connect e-mobility to their homes and bought a charging station that is connected to the solar power system. Enpal started selling charging stations in April 2022. Such charging stations make it possible to use our customers' solar power to charge an electric vehicle – as a private solar powered charging station. In the overall solution from Enpal, the charging station is now also connected to the photovoltaic system via intelligent software, which can always charge when there is excess solar power.
"Last year we had to learn the hard way: We have to make ourselves independent of fossil energy and volatile prices," says Mario Kohle, founder and CEO at Enpal. "The Enpal complete package with solar power system, storage, and charging station finally makes energy from your own roof easy and cheap. The Enpal energy manager optimizes power consumption and saves even more costs. More and more people are becoming independent of fossil energy with Enpal, and are making their contribution to the fight against the climate crisis."
The charging station for electric cars also expanded the capabilities of the proprietary, intelligent energy manager – the Enpal App and the Enpal Box. In addition to starting and stopping charging, which can be easily controlled via the app, customers can operate charging modes such as solar-optimized charging, which can reduce the carbon footprint and costs. Furthermore, the app offers a live overview of the energy charged, and the €300 GHG Quota reimbursement can be completed within two minutes.
*Operating EBITDA is EBITDA adjusted for share-based payment expenses.
About Enpal
Enpal, the greentech unicorn in Germany, is developing an integrated overall solution for renewable energy and is thereby doing pioneering work in the energy transition. The company, which has been profitable since 2022, maintains market leadership for solar power systems for private use in Germany with the sale of several thousand new PV rooftop systems every month. The solar power system is part of the integrated energy ecosystem of electricity storage, charging station, heat pump and the Enpal energy manager, which is an intelligent combination of hardware and software. Founded in 2017, Enpal digitizes and revolutionizes the purchase of green energy for a home that is independent of fossil energy with its rental model and flexible, down payment-free purchase option. Almost 50,000 households equipped by Enpal already form our climate-friendly energy community in Germany. The world's largest impact and technology investors such as, TPG Rise Climate, Softbank Vision Fund II, Princeville Climate Technologies and The Westly Group ensure company growth at Enpal. For customer growth, Enpal receives support from refinancing partners such as BlackRock, ING and DWS.
Source: enpal.de