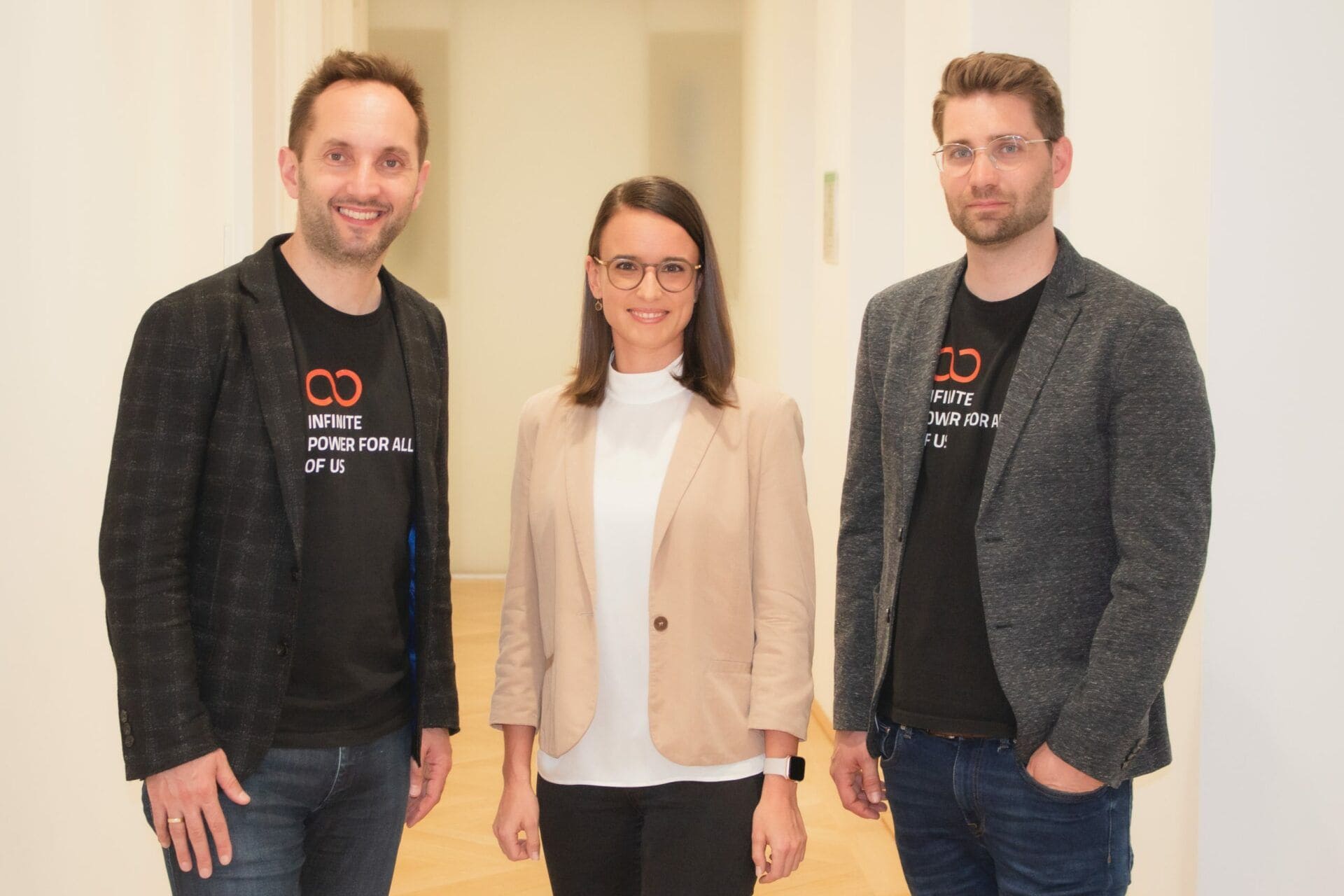 Freistadt, May 16th, 2023, neoom ag ("neoom"), a leading provider of independent, decentralised energy systems for both residential and SME customers, adds €16 million of equity financing to its Series B funding round closed end of January this year which brings the overall financing volume in the context of the Series-B to more than €40 million. The company decided to extent the round due to the significant momentum with investors.
After the first part of the round was led by Summiteer (Sven Schulz, ex-CEO and founder of Akasol), the extension was led by B&C Innovation Investments ("BCII"), an Austrian foundation owned investment company which invests in innovative technology-based growth companies and builds long-term partnerships, further complemented by significant investments from neoom's existing shareholders, such as ING and other reputable investors.
neoom is well prepared to take the next steps in its growth trajectory together with hundreds and soon thousands of partners, in particular with regards to the acceleration of the decarbonization in the DACH region on the basis of electrification, decentralization and digitization with the right hardware, software and services.
Julia Reilinger, Managing Director B&C Innovation Investments, on the new investment: "Innovative Austrian solutions in the field of sustainable energy transition are highly relevant for Austria as a business and industrial location. neoom is an Austrian technology company whose solutions can make a significant contribution to security of supply for companies and households as well as to achieving European climate and sustainability goals. With our first investment in the energy sector, we want to promote and drive the use of sustainable energies, especially in the industrial sector."
Walter Kreisel, CEO of neoom, commented: "We are very proud to be an independent company and thus able to cooperate independently not only with installation partners but also with more and more network- and energy suppliers, rooftop installers and the facade industry, in order to facilitate the energy transition together as quickly as possible. With BCII as new shareholder we are very happy to have the right partner on board who supports this strategy. We strongly believe that we will benefit from BCII's extensive network and expertise when it comes to the industrial application of our hardware and software and the know-how to develop technology-based growth companies."
Philipp Lobnig, CFO of neoom, commented: "2023 will be another record year for us with targeted growth beyond 100%. The strengthened capital base now enables us to improve our working capital base and expand our product range in order to be able to offer a flexible rent solution in addition to the purchase option in the future, thus giving our customers access to cheaper and cleaner energy, and to specifically expand our software platform with technological capabilities. We are now well positioned to leverage our capital structure to create more value."
neoom has been advised by PJT Partners as its financial adviser as well as Freshfields and Waitz as legal adviser on this transaction.
About B&C Group: The B&C Private Foundation (www.bcprivatstiftung.at) is an independent foundation. Since its inception in December 2000, its goal has been to promote Austrian entrepreneurship and strengthen Austria's position as a business hub. Through its holding companies (www.bcindustrieholding.at), B&C acts as a stable core shareholder in Austrian industrial companies. It exercises its shareholder rights in line with the interests of the respective company, providing it with long-term planning security and a stable ownership structure. B&C Group currently holds stakes in Lenzing AG (50% plus two shares), Semperit AG Holding (54.2%) and AMAG Austria Metall AG (52.7 %). In 2022, these publicly listed companies had a total of approximately 17,000 employees and consolidated revenues of €5,351 millionThrough B&C Innovation Investments, B&C Group has been investing in tech-driven growth companies since 2016. It currently holds stakes in the companies TTTech, Frequentis, Flightkeys, contextflow, TriLite, Kinexon, Citrine, klarx, Kreatize, AWAKE Mobility and neoom, while also investing in an Austrian start-up fund. The B&C Private Foundation promotes Austria's position as a business hub by engaging in numerous projects and initiatives, including the Houska Prize (www.houskapreis.at), endowed professorships, the "Wiener Unternehmensrechtstag" corporate law event, the eXplore! initiative for innovation and nationwide research (www.explore.university), and the MEGA Bildungsstiftung educational foundation (www.megabildung.at).
Quelle: B&C Innovation Investments