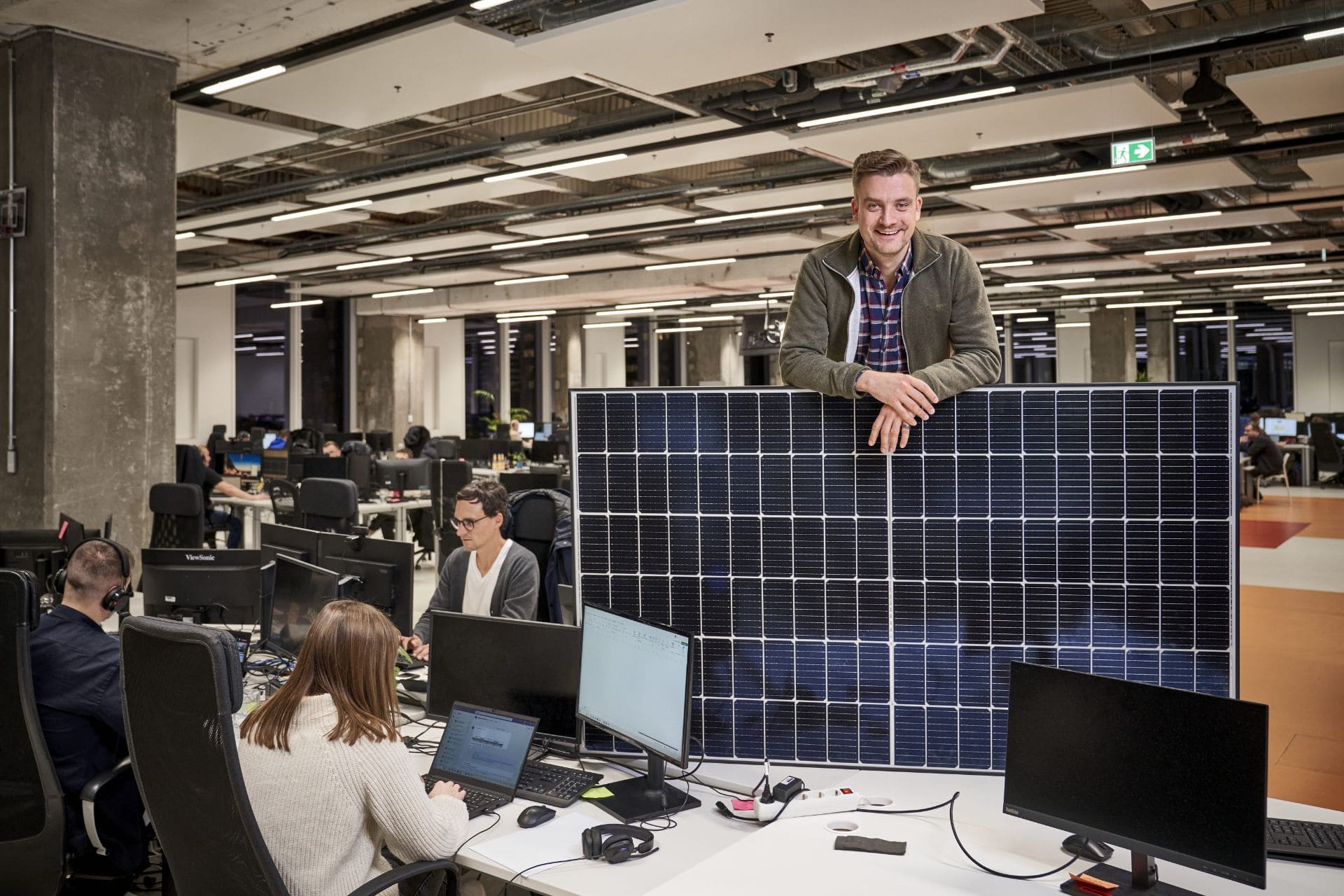 Enpal wins DWS and Phoenix Group as new senior lenders
Enpal expands existing commitments with largest partners ING Germany and Blackrock
Total refinancing commitments of EUR 1.9 billion represents largest residential renewable energy debt fundraising activity in Europe to date
The funding enables Enpal to install over 13,000 new renewable energy solutions for its customers
Berlin, June 09, 2023 – Enpal, Germany's fastest growing energy company has successfully obtained EUR 430 million in funding from BlackRock's private markets platform, ING Germany and DWS, on its way to connect humanity to a renewable community. BlackRock, via its Infrastructure Debt business, has increased their funding commitment by another EUR 100 million, including EUR 50 million pledged by Phoenix Group. Furthermore, ING Germany added an additional EUR 150 million to their existing debt commitment, accompanied by further ancillary RCF & VAT facilities worth EUR 80 million in total.
The accession of the latest senior lender, DWS, with an additional EUR 100 million, has brought Enpal's total refinancing commitments to a total of more than EUR 1.9 billion. This milestone represents the largest residential renewable energy debt fundraising activity in Europe to date. The fresh refinancing capital will enable Enpal to install more than 13,000 new renewable energy solutions, including solar systems, storage units and EV chargers.
"Our financing partners across the world represent a crucial pillar of our strategy to supply our customers with the best possible renewable energy solutions and to become independent. We thank all our partners for their trust in our business model and in our mission to make renewable energy accessible to all people. We welcome DWS and Phoenix Group to the ranks of our financing partners," said Enpal Co-founder and Chief Investment Officer, Viktor Wingert.Enpal recently expanded its product range by adding heat pumps produced by market leaders such as BOSCH and Daikin. At the same time, the company started offering access to the evolving concept of Virtual Power Plants.
About Enpal
Enpal was founded in 2017 with the vision of connecting humanity to become a renewable community. The Berlin-based Greentech offers the first integrated package for a climate-neutral home including PV systems, energy storage, EV chargers, green electricity tariffs, smart energy management and heat pumps. Its solar energy solution is easy, affordable, and smart, making private households independent from fossil fuels and reducing carbon emissions. Customers have no upfront investment and benefit from the all-inclusive care-free rental-package, including service and maintenance. From 2023, clients can choose between renting the all-in-one package or purchasing the integrated PV system. All PV systems are connected to form an intelligent renewable network. With more than 40,000 customers in Germany to date Enpal is the #1 fastest growing energy company in Germany (FT1000 Ranking 2022 & 2023 by Financial Times & Statista).
About Phoenix Group
Phoenix Group is the UK's largest long-term savings and retirement business with around £0.3 trillion of assets under administration. As life expectancy continues to increase and the pension landscape continues to shift, we offer our 12 million customers a broad range of pensions, savings and life insurance products across our family of brands which include Standard Life, SunLife, Phoenix Life and ReAssure. Our vision is to help even more people on their journey to and through retirement, providing the right support at the right time.We are a growing and sustainable business united by a common purpose – helping people secure a life of possibilities. This drives everything we do and means taking responsible and sustainable investment decisions and using our presence and voice to drive forward change for the better, for our customers, our colleagues, and our wider community. A FTSE 100 company, we also feature in the FTSE100 ESG Select Index series and we are playing an active role in helping to invest in a sustainable future. As part of this, we have committed to our operations being net zero carbon by 2025 and for our investment portfolios we have set an interim target of a 50% reduction in the carbon emission intensity of c£250bn by 2030, as we progress towards our portfolios being net zero carbon by 2050 or sooner.We have been recognised as a leading employer for many years. We are accredited as a Living Wage Employer, Living Pension Employer and as a Carer Positive Exemplary Employer for offering the best support to colleagues who are carers.
About ING in Germany
With more than 9 million customers, ING Germany is the third-largest bank in Germany. Its core products in retail banking are current accounts, mortgage loans, savings, consumer loans and securities. In the Business Banking segment, ING Germany offers lending products to small and medium-sized companies. ING Wholesale Banking Germany is the corporate banking business of ING Germany and is part of ING Group's global wholesale banking network with offices in more than 35 countries. In addition to traditional banking products such as corporate lending and transaction services, ING is a leading global name in structured and project financing, combined with innovative capital market solutions and a focus on sustainability.
About DWS
DWS Group (DWS) with EUR 841bn of assets under management (as of 31 March 2023) aspires to be one of the world's leading asset managers. Building on more than 60 years of experience, it has a reputation for excellence in Germany, Europe, the Americas and Asia. DWS is recognized by clients globally as a trusted source for integrated investment solutions, stability and innovation across a full spectrum of investment disciplines. We offer individuals and institutions access to our strong investment capabilities across all major liquid and illiquid asset classes as well as solutions aligned to growth trends. Our diverse expertise in Active, Passive and Alternatives asset management – as well as our deep environmental, social and governance focus – complement each other when creating targeted solutions for our clients. Our expertise and on-the-ground knowledge of our economists, research analysts and investment professionals are brought together in one consistent global CIO View, giving strategic guidance to our investment approach.
Source: enpal.de